This past Thursday, we had the pleasure of attending the Holiday Fun and Fashion event at Tiffany's in San Francisco Union Square. The event was thrown to exclusively showcase the latest chic
collections
, including Tiffany T, Tiffany Victoria, Open Heart, the Atlas Collection and more! Each of these collections had stunning pieces that would make the perfect holiday gift for any style lover.

The evening began with champagne and wine to sip as we shopped and professional pictures taken by the Tiffany's tree.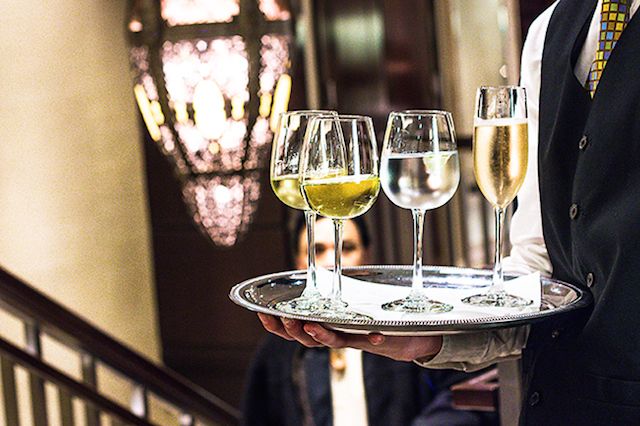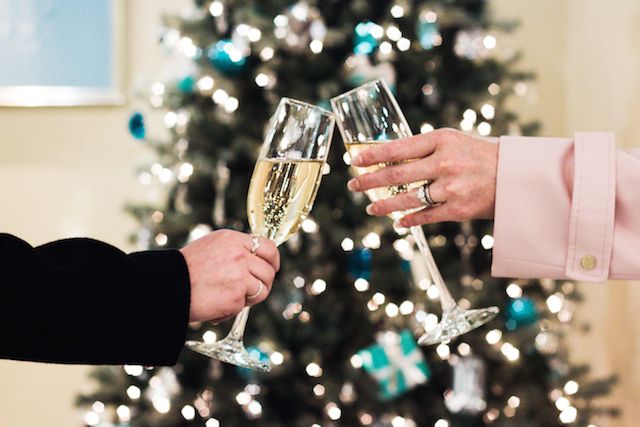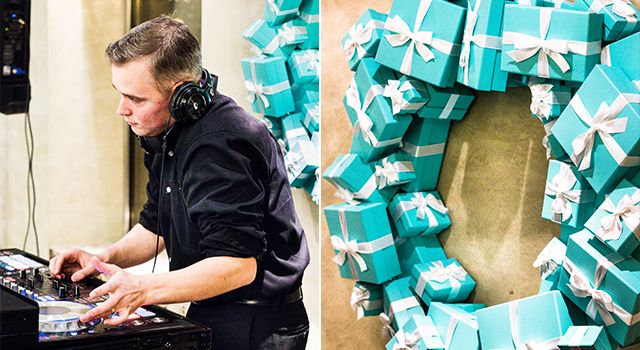 Even this furry little guy made his way in to the fancy soiree!
Some of our favorite pieces came from the
Atlas Collection
and the
Tiffany T Collection
. Each item was bold enough to make a statement in gold, silver or rose gold, but delicate enough to layer for a chic, effortless style.
Stackable necklaces and bracelets,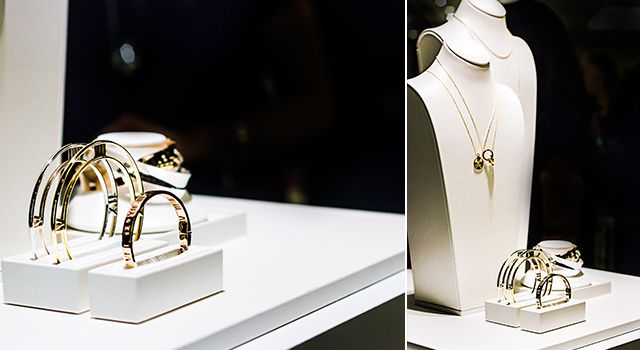 as well as stackable rings for everyday wear.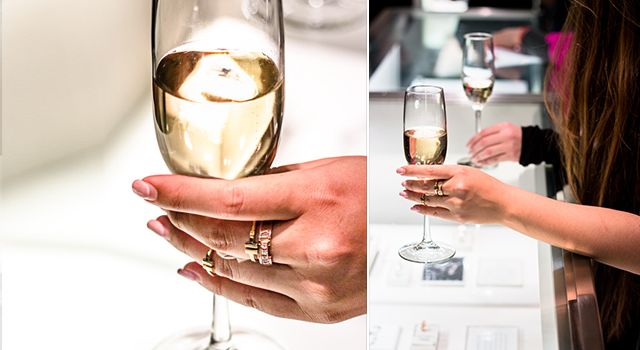 And of course, the classic Tiffany's look.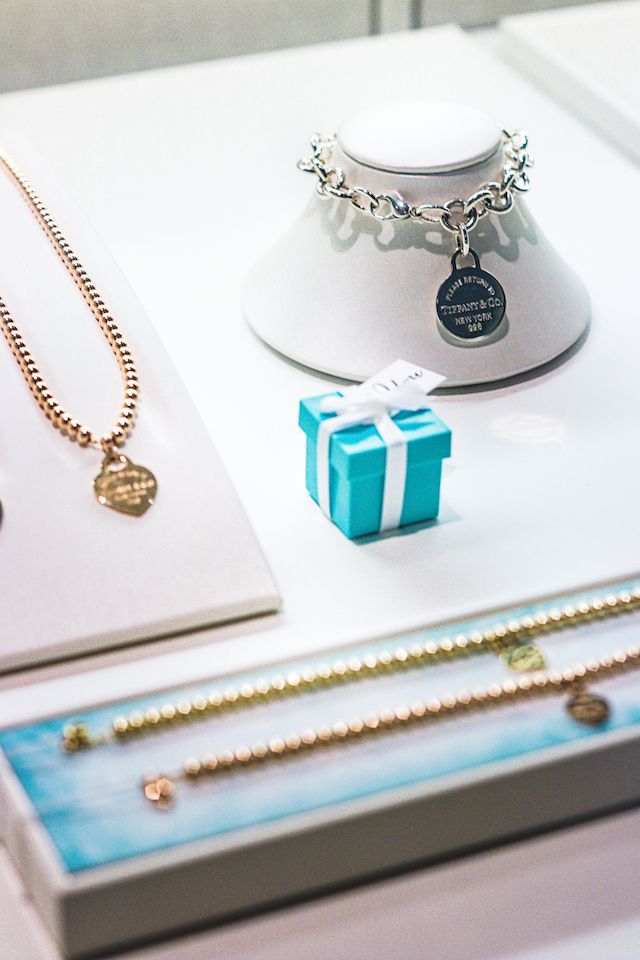 Even with the iconic charm necklaces, our favorite piece of the evening was the
Elsa Peretti mesh scarf necklace.
This piece stunningly drapes like a scarf but wears like a necklace. Even in sterling silver, this necklace felt soft to the touch! Ultra chic and very wearable for the office or a night out.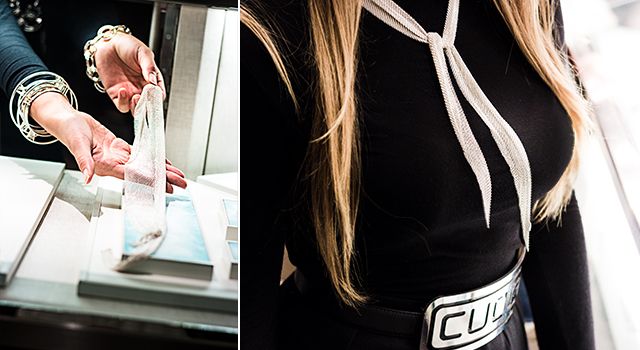 Although the jewelry collections were the main feature of the evening, they were not the only items on display.
Tiffany's sterling silver flatware perfect for any kitchen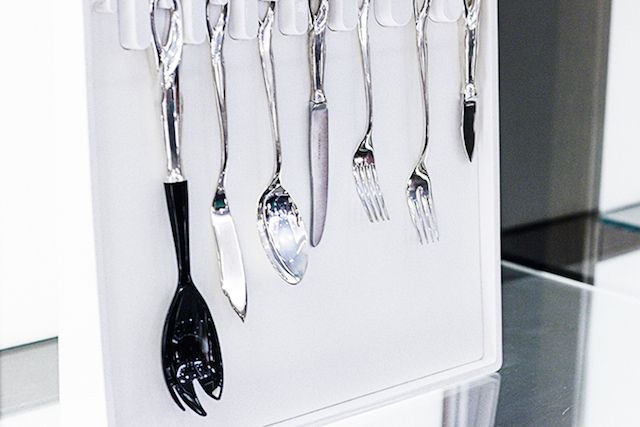 and Tiffany label sunglasses in the accessories department.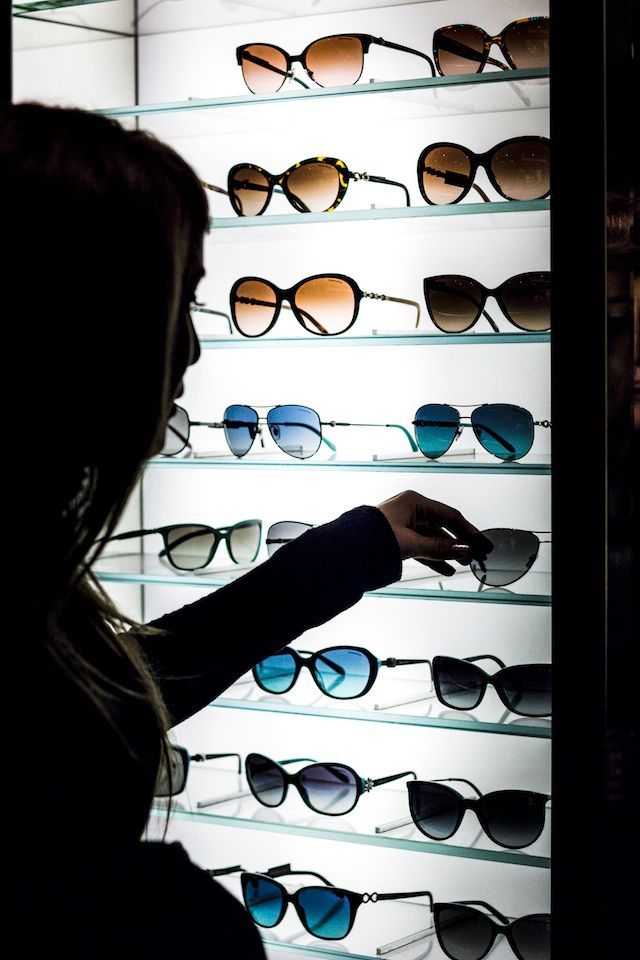 All in all, a spectacular Thursday at Tiffany's.
If you are looking for items to add to your holiday wish list, be sure add some of Tiffany's latest looks. We know we did!