Give your Christmas Tree some DIY love this season with our Kate Spade inspired ornaments! While in theory, we'd all love to adorn our trees with the real deal, but at $30 per ornament, that may be just a Chrismas wish. Make these copy-cat ornaments for a fraction of the cost!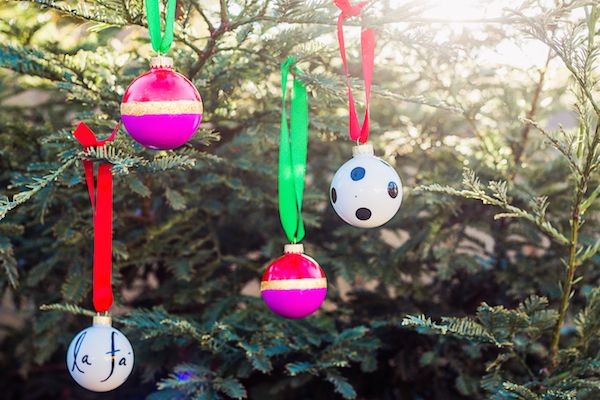 What you'll need:
Gold, pink, and red paint
White glass ornaments (undecorated)
Red and green ribbon, or any color you love
Gold spray paint
Black sharpie paint pen
Paint brushes
Gold glitter (optional)
Remove the silver tops from your plain, undecorated ornaments and spray the tops gold
(You can also spray some pinecones gold for more decorations while you have the can out!)
Leave the tops out to dry. For the two tones ornaments, take the white glass ornaments, and paint the bottom half pink and the top half red. Use tape to help you create straight lines and be sure to let each layer dry before adding more paint.
For a final touch, reattach your now dried gold tops to the ornaments, and attach your ribbons for hanging.