For our first post, we thought we'd get the party started by
giving you some tips on
how to host your own perfect holiday party!
There's something about the words "Dinner Party" that sounds so glamorous and festive anytime of year! Since we dream in visions of Pinterest, Pottery Barn magazines, and perfectly set Z Gallerie ads, it's easy for any aspiring host to envision a fully set tablescape, personalized gifts, gourmet foods, fancy wines, fine china, and floral arrangements that would be fit for Martha Stewart herself. But after all of the food has been made, the table has been set, and centerpieces arranged, you may find yourself running up a pretty steep tab. However, we have found that planning a dinner party on a budget is actually a lot easier than one would assume! Heres how we staged a dinner party for 10 for less than $100.
Everyone appreciates a personal touch so favors are a must! We ordered our glass jars in bulk on Amazon, used gift tags for name cards, and filled each one with Apple Cider Mix.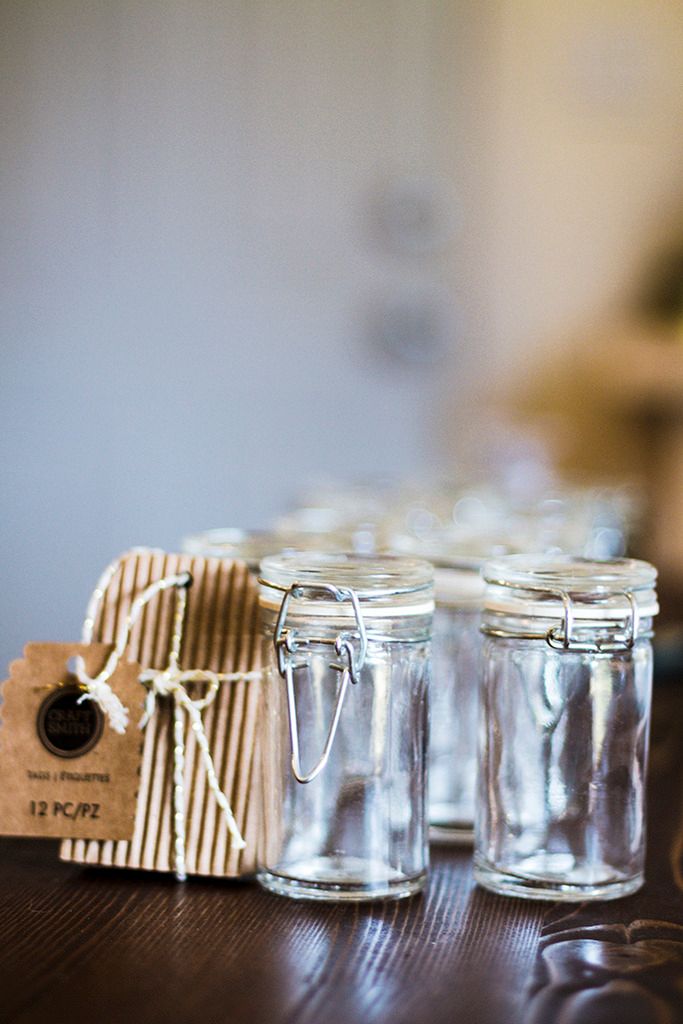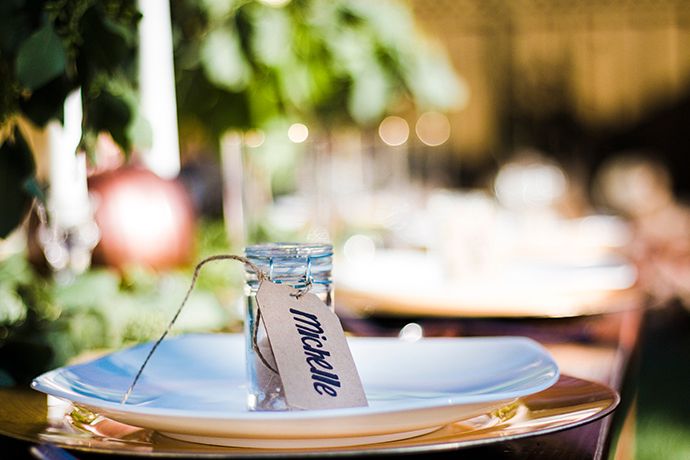 Chargers
instantly boost any table setting from drab to fab. To add some color and contrast to the table, we used gold chargers under white plates and gold rimmed water glasses at each setting. The dollar store currently has a selection of
gold rimmed dinnerware
!
To elongate the table, we added a natural burlap table run,

found here, that fit the extra long table perfectly.
And finally for a centerpiece, we rounded up all the essentials: Florals, candles, color and accents. Many filler flowers are often overlooked but can make beautiful centerpieces and take up empty space on your table. In our case, we decided on a combination of seeded and baby eucalyptus to line the table runner, fill space between the centerpieces, and to create the centerpieces themselves.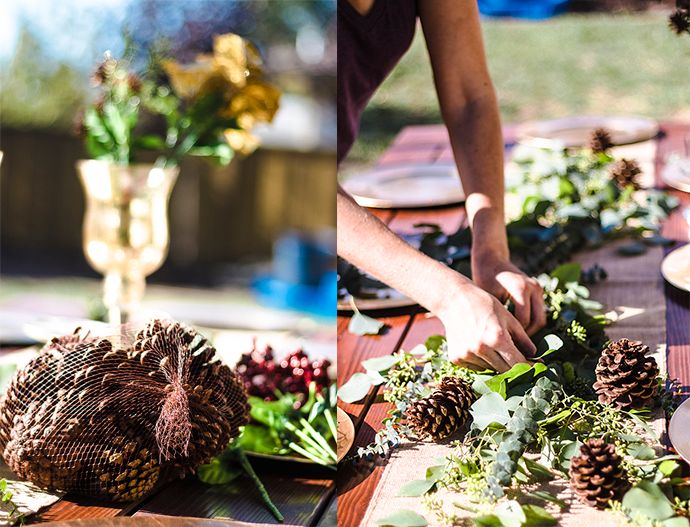 Keeping with our color scheme, we added gold candle holders, white candles, cinnamon scented pine cones and cranberries for strategically placed accent pieces.