We are loving the latest kitchen trend where modern meets industrial. Exposed storage! Its so raw and rustic, yet homey enough so fill any dead space you may have in your kitchen. And the best part, you are giving yourself instant storage when your cabinets are filled to the brim!
Here are a few simple rules for perfectly organized exposed storage:
Start with White and Textures
White ceramic jars, bowls, serving platters, and woven crates create a neutral base that will compliment any fixture, whether its shining chrome or warm wooden textures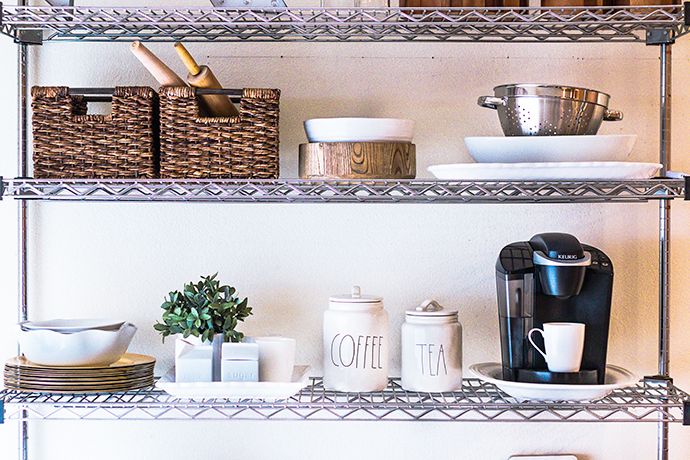 Make it functional
Extra storage is a blessing in any kitchen but be sure to utilize your space wisely by creating a coffee bar, filling baskets with kitchen towels and easily accessible beverages, and strategically placed items to hide unwanted wiring or outlets. We used a chalkboard sign and tall cookbooks to block/cover eyesores and cords.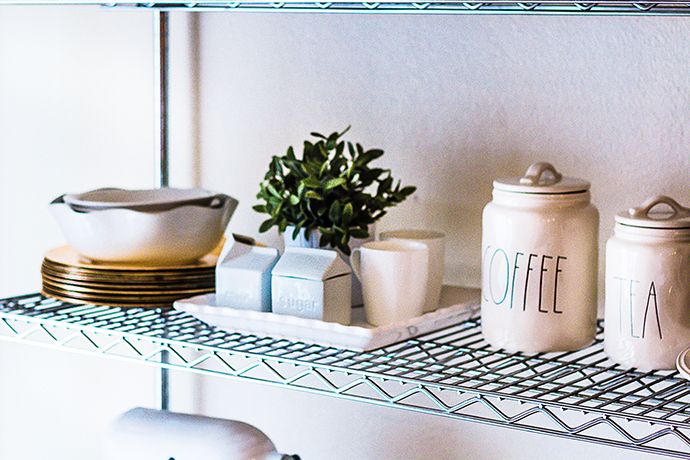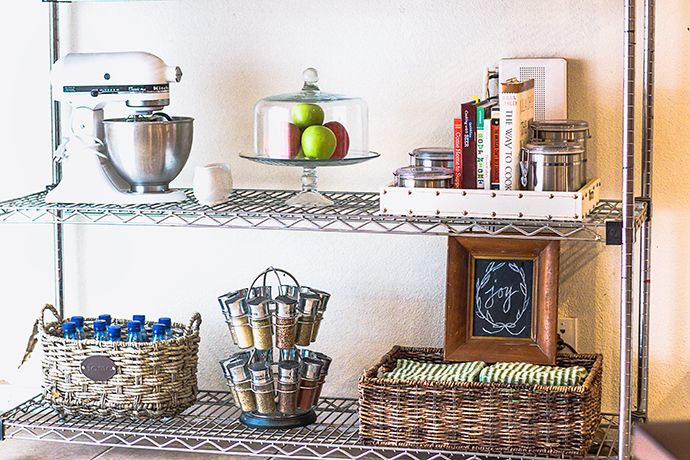 Add some color
Adding pops of color to your shelves will break up the neutral palette you started with and give your organized storage some variety. Use artificial plants for year round color, charger plates, and fresh fruit that you can grab on the go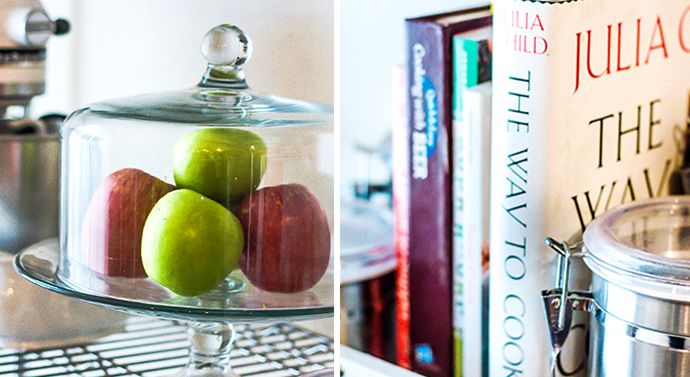 Finally, give it flare
Give your shelving a finishing touch with large marquee signs, such as arrows or letters, and display a drawing or phrase on a rustic chic chalkboard sign
Product List